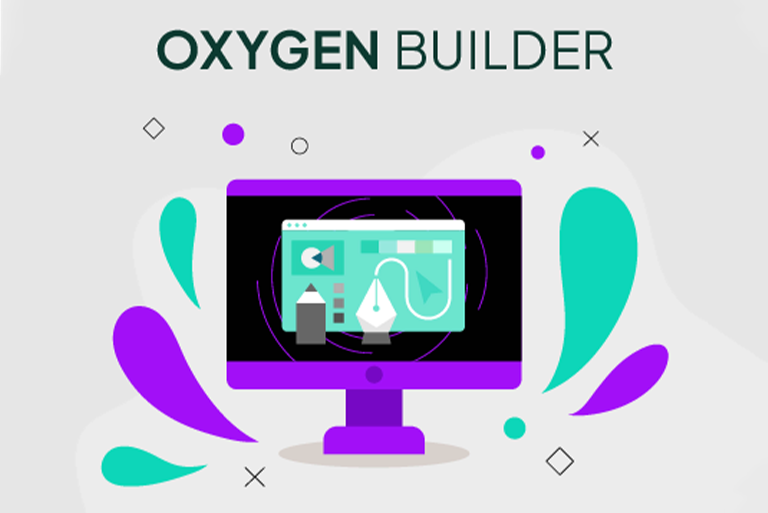 Oxygen is a vital component in our daily lives and necessary for survival. But did you know that it can also be used to build websites?
More and more freelance developers and IT companies have heard of or already used Oxygen Builder – a modern, lightweight visual editor plugin for WordPress, launched in 2016. Despite having a steep learning curve, the builder is known for its extensive features, versatility, and customizability. And (surprise, surprise!) Oxygen is a WYSIWYG builder, meaning that the edited content appears in a format that resembles the finished result on the webpage.
In this article, we will explore the key elements of Oxygen and how to utilize them to create websites. This will be an intriguing journey into the world of technology and will shed light on how we can use Oxygen to our advantage.
Key elements
Oxygen turned out to be a popular builder among the developers' community, mainly because of its functionality and performance. On the official website, the creators highlighted the key builder features, which include:
Layout and design customization
The page builder users have the option of starting with a pre-made design or with a fresh installation. A unique feature among other site builders allows users to update any design components on their website that are members of the same CSS class simultaneously.
The structure of the HTML elements can be viewed at any time using the structure panel that shows in the right sidebar panel. Moreover, they can edit the elements in real-time by dragging and dropping them in the visual editor. On top of that, Oxygen offers simple spacing and size adjustments by dragging the element's sides.
Oxygen provides a convenient feature: global elements. The builder allows its users to set global colors, global fonts, and page width. The global feature allows you to set the global header or footer for all or multiple chosen pages, while still providing an option to set a custom and non-global one on a given page. The header can also be transparent to match the page or module color.
Dynamic data functionality
Dynamic data functionality in Oxygen enables you to connect the design elements you create in Oxygen to data from your WordPress database. This means that you can link a specific design element, such as a heading, to a specific piece of data, such as the post title in the database. When the blog post is published, the heading element will automatically display the title of that specific post. The same concept can be applied to other elements such as text, images, and even section backgrounds, linking them to corresponding data in the database, such as post content or featured images.
Dynamic data includes the following: post content, descriptions, media files & post title, author, etc. In Oxygen, no archives should be downloaded to import the data, because the builder creates webpages differently than typical WordPress themes. Oxygen Builder creates pages on the fly by combining code snippets and visual design components, as opposed to relying on pre-built templates or theme files.
This implies that the Oxygen Builder plugin or theme files themselves contain all the information and visual components you require for your website. The Oxygen Builder generates the necessary code and styles for your design whenever you create a new page or design.
Users can link design elements on their website to the content kept in the WordPress database using Oxygen Builder's Dynamic Data functionality. This implies that whatever information has been stored in the database, including posts, pages, custom post types, and custom fields, can be used to influence how the website is designed.
Then, without having to manually add the content to the page, users can present this data in a visually appealing manner by using design elements like text fields, photos, and buttons. As a result, developing dynamic, data-driven designs that are simple to update as the database's contents change is made considerably simpler.
Gutenberg is a block-based WordPress editor which reshapes the editing process by providing more flexibility and control over it.
The integration with Gutenberg is made possible through Oxygen, where any design can become a Gutenberg block with a thoughtful layout. By using a simple drag-and-drop method, the developers can construct Gutenberg blocks without having to deal with complicated scripting.
On top of all the Oxygen benefits, the builder gives developers complete control over their WordPress websites and WooCommerce stores. For further information, you can read through our WooCommerce Ebook. This page builder offers an editable backend and a frontend that loads quickly, a perfect combo for any developer or website designer.
Oxygen has become quite popular within the last few years, and now web developers are using it even more than ever. On top of the key features mentioned by the creators themselves, it provides fulfilling and complex opportunities for a builder, hence creating proper competition to other famous builders like Beaver Builder, Elementor, and Visual Composer, among others.
For creative minds, emerging firms, and established companies looking to make an impression online, Oxygen is a wise choice. This program is a great solution as it frees you from dealing with the complexities of coding thanks to its simple customization options, clever visual editor, and user-friendly design components.
Cut2Code is experienced in using Oxygen for a variety of projects, including websites, landing pages, and maintenance services. We are sharing our knowledge and expertise with companies and individuals looking to try out a new tool for their next project. When working with any powerful tool like Oxygen, it's important to be aware of potential challenges.
Our next article will provide tips and tricks to help you overcome these challenges and make the most of your Oxygen experience. Stay tuned for more, or contact us right away!