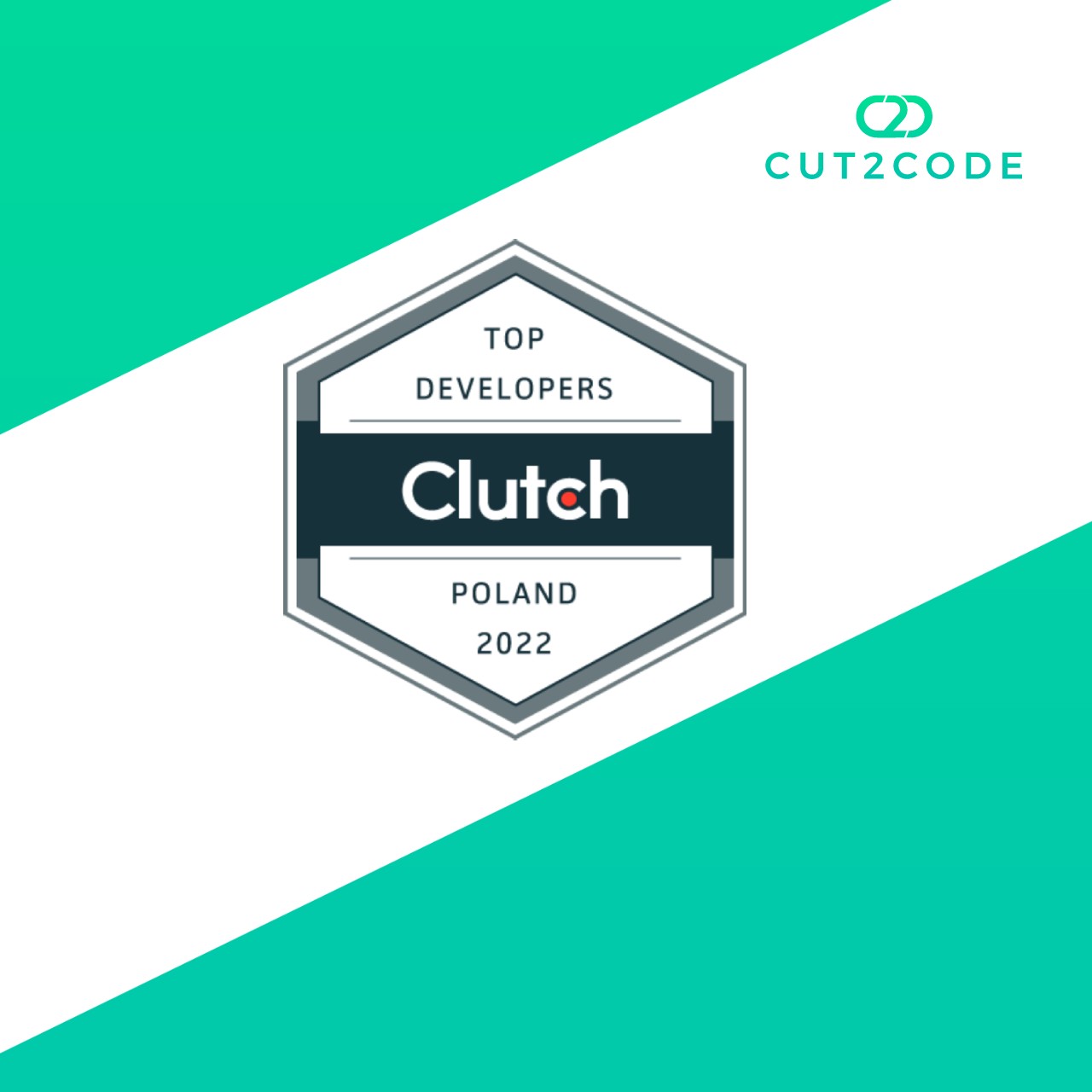 A word of introduction
Cut2Code is a provider of world-class development solutions with a grasp on multiple disciplines. We're a reliable partner for organizations since 2015 in their efforts to build outstanding digital experiences. We excel in three main aspects of quality collaboration — speed, accessibility, and security. Cut2Code guarantees client satisfaction through meaningful partnerships.
With our commitment to quality in mind, we're proud to announce that we were named a leading company by Clutch this year. According to the ratings and reviews platform, we're the top-rated provider in the 2022 list of Poland Web Developers with a total of 34 five-star reviews!
"We couldn't be happier to see how our hard work and devotion to delivering the best quality projects are reflected by the Clutch award! We're proud to be announced Clutch leader once more!"
— CEO, Cut2Code
Clutch Leaders Recognition
Clutch is known within the B2B space for connecting small, mid-market, and enterprise businesses with service providers that fit their needs. There are lots of ratings and reviews websites out there, but what sets Clutch apart is that their trained business analysts perform in-depth interviews with clients about the quality of their interaction with each Clutch-registered company. Based on their verified B2B research, Clutch formulates a fair rating of all firms.
Here's what our clients think
Read through some of the heartwarming feedback we've acquired from our partners, as seen on Clutch:
"I truly appreciated that Cut2Code was open and ready to change things when we wanted."
— Lead Consultant, Communications Agency
"I enjoyed the level of service and face-to-face interactions we had with their team."
— Conrad Oberbeck, CEO, hangobi
Thanks to our dear partners for sharing their wonderful feedback about our engagements. Please take a moment to read the in-depth reviews on our Clutch profile to have a glimpse of what we do.
If you require assistance with your development project, we're here to help.

Book a meeting with us, and let's start a conversation.